Sur le

Reseau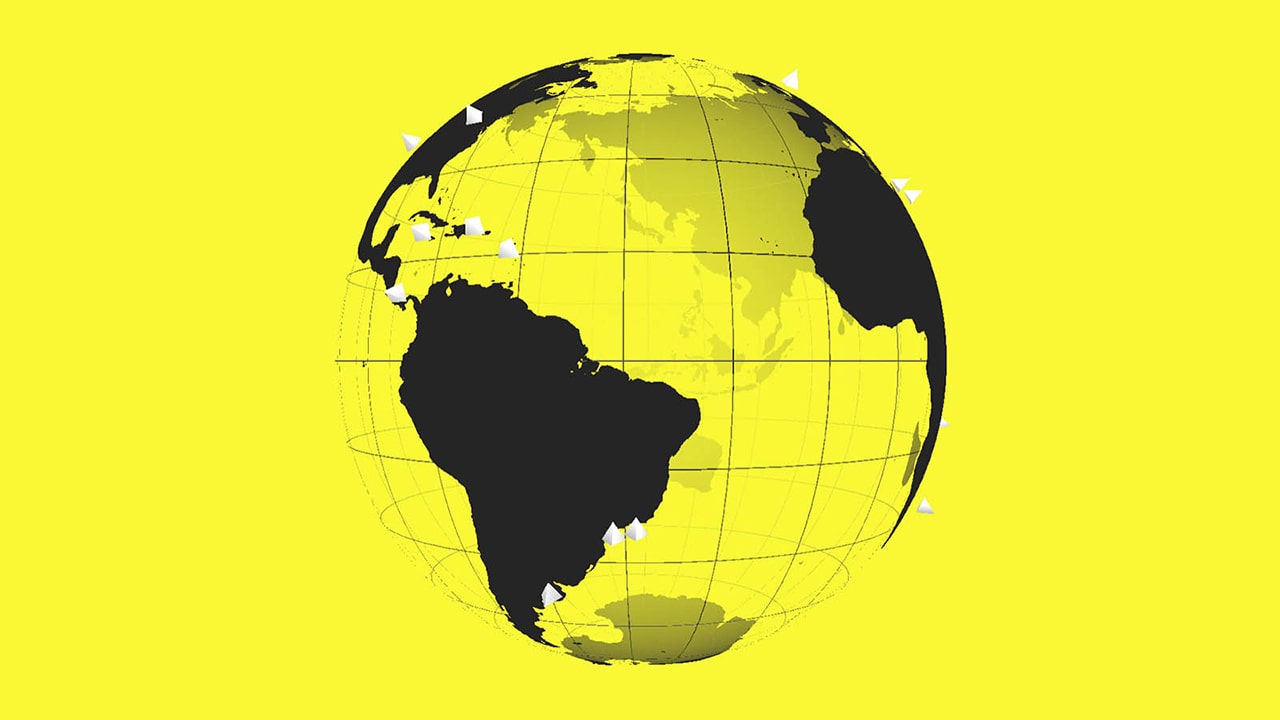 Radio show podcasts website
An interactive 3D earth globe to listen to King Doudou's radio show podcasts about worldwide electronic history.
In collaboration with Natalia Paez Passaquin & King Doudou
Project involved: WebGL with three.js, GLSL, Web Audio API, Wordpress with web-app like navigation.
Web Audio API
and custom
shaders
Every show has one or multiple locations defined in latitude and longitude coordinates, which are mapped onto the three.js earth sphere. You can therefore select each show by dragging the globe or simply by using the main menu.
Once you start playing a show, its audio is decoded thanks to the Web Audio API and sent to a custom fragment shader to display sound waves synced with the actual playback!
The whole site was thought as a real web app: while a show is playing you can still keep browsing to have access to other show informations as well as the audio player controls.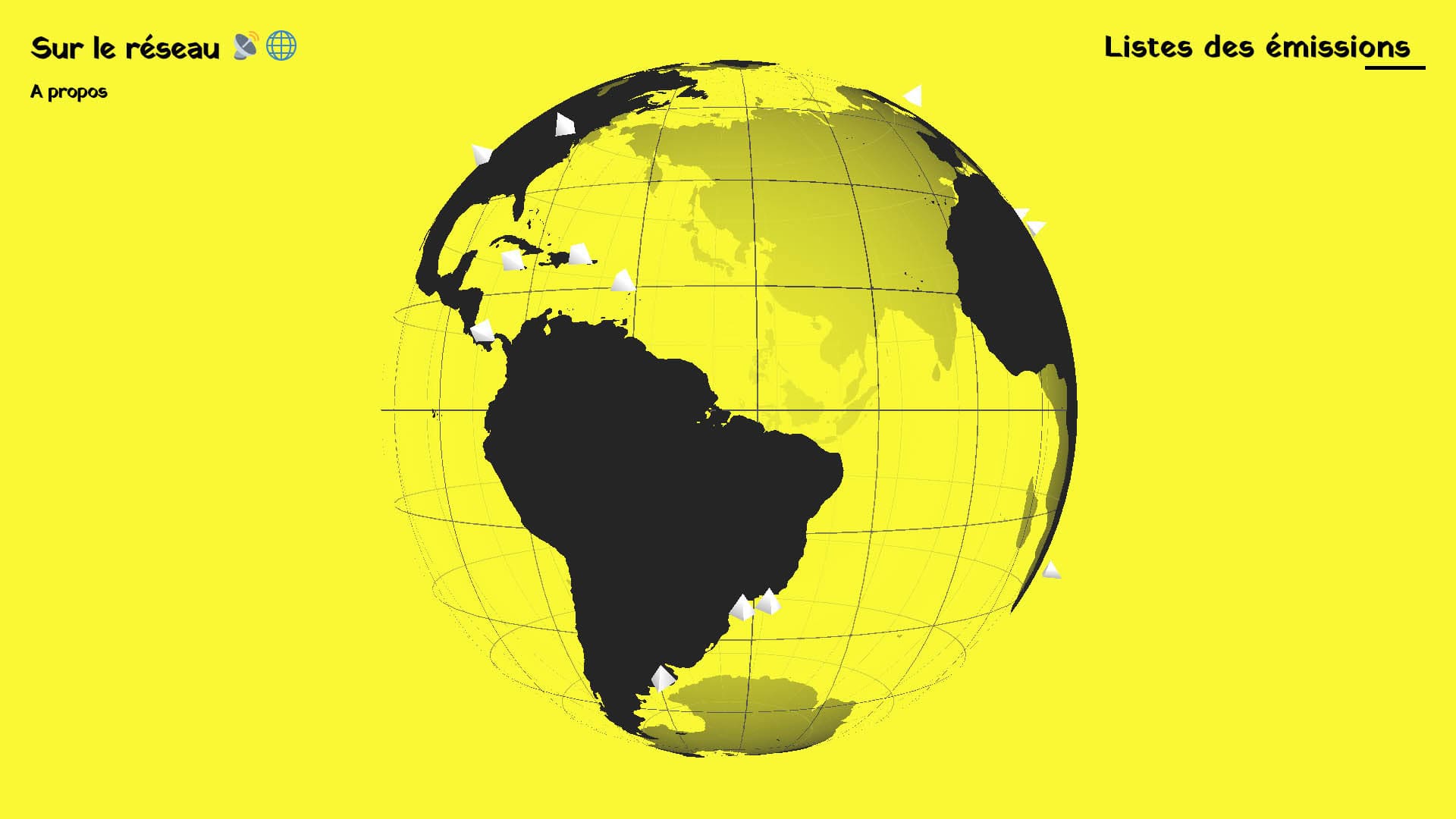 Simplified
mobile version
As dragging the globe might be complicated on mobile devices, I've decided to simplify the website on small screens to keep podcasts access ultra easy.